Farmland Retention
Date:
Thursday, November 1, 2018
Location:
RSM Office, 310 Broadway Ave S, 3rd Floor, Rochester
Speaker:
Tim Penny, Jennifer Nelson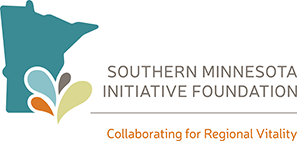 Southern MN Initiative Foundation's (SMIF) Preserving Our Heritage - Farmland Retention Program, provides a means of giving that preserves one of the greatest natural assets of southern Minnesota: farmland. SMIF retains the gifted land as an asset, allowing it to continue to be farmed. And your land provides a lasting legacy for the community and region.