Salvation Army - Red Shield Symposium
Date:
Tuesday, October 16, 2018
Location:
Salvation Army - Maplewood MN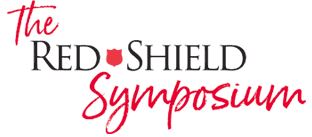 The Red Shield Symposium
The Salvation Army's 26th Annual Seminar
New Name, Same Focus on Estate Planning. Formerly the Estate & Charitable Gift Planning Seminar. Featuring Charles A. Redd - Partner, Stinson Leonard Street LLP
Due to internal restructuring within the national Salvation Army offices, this event is being broadcast in limited sites in 2018. The closest location to SE Minnesota is in Maplewood. The event is Tuesday, October 16, 2018. Doors open/registration is at 8:00 and opening remarks are at 8:45.
Essential Information for Attorneys, Accountants, Financial Advisors and Other Planning Professionals
CONTINUING EDUCATION CREDIT INFORMATION - CLE, CPE, CFP® and CTFA continuing education credits are pending approval, including one hour of ethics for CLE, CPE and CTFA. Credit hours vary from state to state.
Related Link(s):